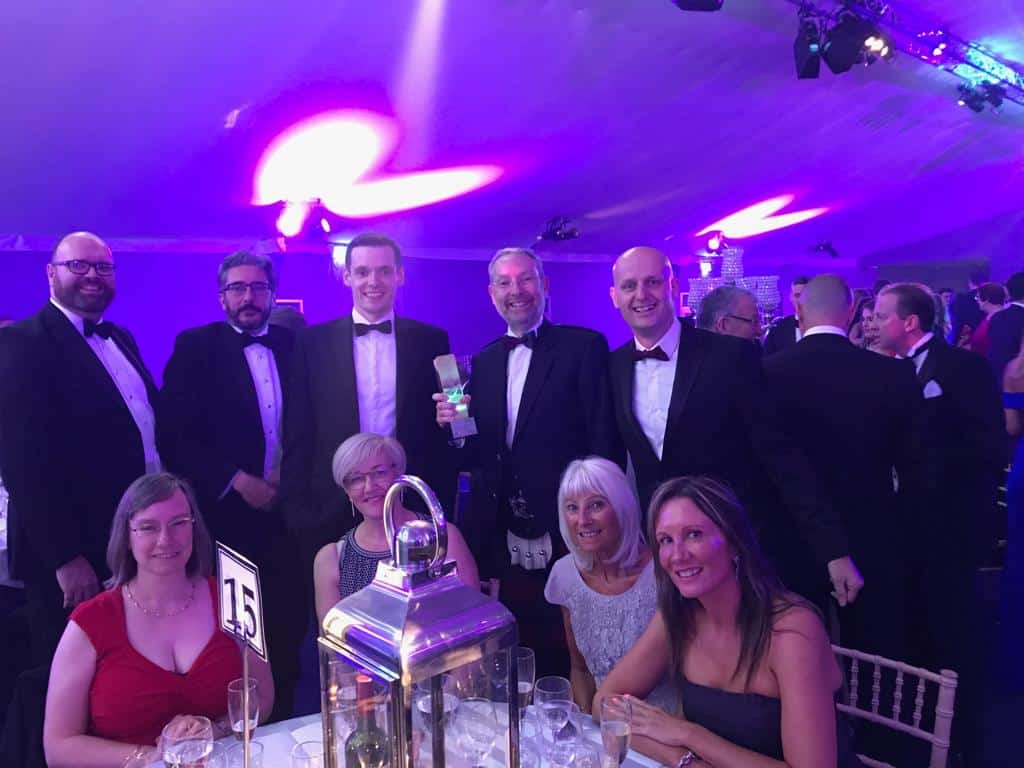 We're ecstatic to share with you our success at this year's Money Marketing Awards: We won the award for Small Adviser of the Year!
The annual awards recognise leaders in the financial advice industry and it has been a meticulous process. Starting with an application, where we had to detail our working processes and the value we deliver clients, and finishing with a judging panel, it's been a tough process but one we've thoroughly enjoyed.
To come away with the Small Adviser of the Year accolade at the awards ceremony on 26th June was an incredible feeling and cements the efforts we continuously make to put clients and their wellbeing at the very heart of our business.
The judges described Hunter, Aitkenhead & Walker as: "A highly competent firm, with demonstrable expertise across its niche, who forwards the profession of financial planning as a whole."
Our approach received praise for the ability to deliver a 'full' financial plan to clients, along with great technical knowledge, transparency for clients, and flexibility with fee models. In addition, our commitments to charity projects and enhancing the profession of financial planning as a whole were also recognised during the process. One of the judges concluded: "I would have no issue at all referring clients to the firm."
The awards ceremony itself was a fantastic night enjoyed by the whole team and gave us a great chance to chat with industry figures.
Jim commented: "Scooping the award for the Small Adviser of the Year category has been fantastic. It's been a great process to be a part of and has given us an excellent opportunity to reflect on how we help clients and the positive steps we've already taken. The award demonstrates why it's important for us to keep looking for ways to improve and remain among the leading financial advice firms in the country."